Yamanashi Prefectural Museum of Art
The Yamanashi Prefectural Museum of Art, opened in 1978, is proud to be the sanctuary of art in Yamanashi, and since its establishment has been known worldwide for housing a substantial Millet collection.
There are a number of world famous works on display: the important Millet collection--including "The Sower" and "The Return of the Flock"--fine sculptures by Henry Moore, and other collections of Corot, Courbet and Turner. One can also admire great works of Japanese artists, including Yamanashi natives.
In the quiet, relaxing atmosphere of the wine colored building, visitors can always enjoy avideo about Millet's life and work.
The Prefectural Art Forest around the art museum is a place of recreation and relaxation for many lovers of art from all over the nation. The complex is located just 15 minutes by bus from Kofu Station.
Hours : 9:30 am - 5:00 pm Closed Mondays
(if Monday is a national holiday, closed the following day instead)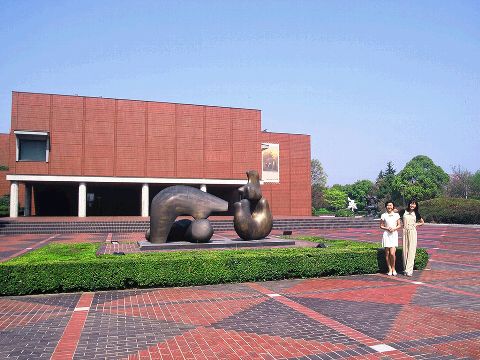 Access
15-minute bus from JR Kofu Station.
10-minute drive from the Kofu-Showa Interchange.
Inquiries
Yamanashi Prefectural Museum of Art
TEL: 055-228-3322
For more information, please visit
http://www.art-museum.pref.yamanashi.jp/