Main content starts here.
Winter Fireworks on Kawaguchi-ko (Every Saturday and Sunday between Jan 14~ Feb 19 and Feb 23, 2012)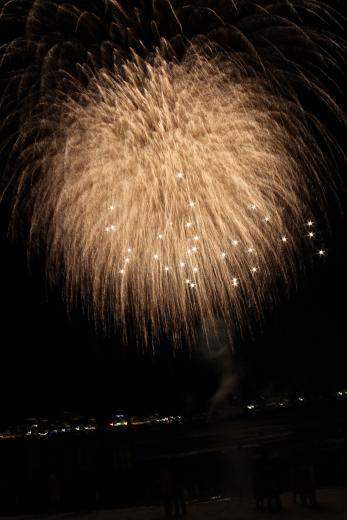 Come enjoy over 1,500 fireworks winter event at Kawaguchi-ko. While the fireworks light up the sky from the dark, you will be able to see a very beautiful view with the whole Mt. Fuji right behind the fireworks. This event is definitely one of the most popular winter events in Yamanashi that we would like to recommend you.
Video of the event ( External link )
Date
Every Saturday and Sunday between January 14 ~ February 19, 2012, 20:00(About 20 minutes) and Feburary 23.
Location
Oike Park, Kawaguchi-ko
Access
Take Retro Bus from Kawaguchiko Station and get off at the Kawaguchiko Herb Hall or walk from Kawaguchiko Station for about 15 minutes.
For more information, please check out the event's official website.( External link )