Main content starts here.
We recommend enjoying Yamanashi's traditional crafts, culture, and food when you can't see Mt. Fuji on a rainy day!
From handmade Japanese paper to jewelry, hoto stew, and other traditional Yamanashi crafts to local cuisines and Japanese culture, there are plenty of things you can make, taste, and experience for yourself! You can more deeply appreciate Yamanashi and Japanese culture up close. Come give these activities a try!
Handmade Japanese Paper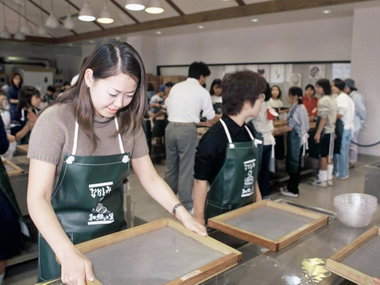 Try a traditional craft that has been passed down for over 400 years!
Nishijima, in Minobu, is a typical Japanese paper producing region in Yamanashi. The history of paper making here dates back over 400 years. Nishijima paper traditions have been preserved and passed down as a popular handmade paper making experience! The paper also makes a great souvenir.
Facility Information
Handmade Hoto Stew Cooking Class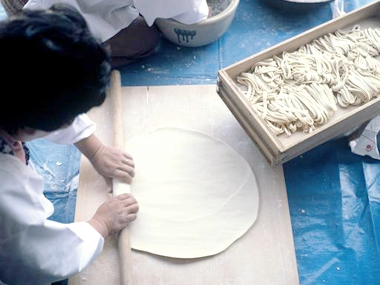 Try making some local Yamanashi cuisine for yourself!
Hoto stew is a local Yamanashi dish with a long history that you can make and eat for yourself. You'll learn how to make it from professional culinary artists. Anyone can do it, and it provides an experience you can enjoy with friends and family alike. The taste of handmade hoto stew is a real treat.
Facility Information
Handmade Jewelry and Craft Experience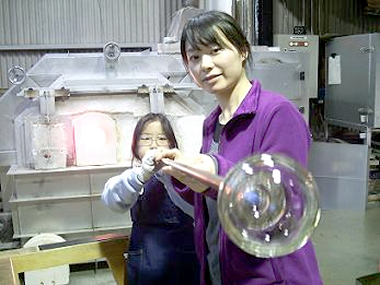 Enjoy making original jewelry and crafts in Japan's premier gem producing region!
Yamanashi is Japan's premier gem producing region! Craftsmen skilled in gem polishing and metalworking techniques produce beautiful jewelry. So, only in Yamanashi can you experience jewelry making, glass working, and other crafts for yourself. These craftsmen will teach you themselves so you can enjoy making your very own pendant, lanyard, or so on.
Facility Information
Zazen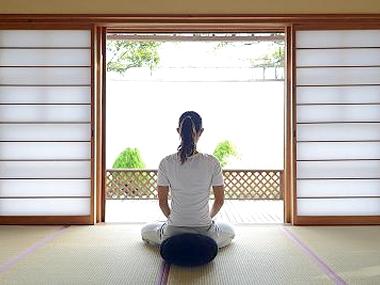 Leave the daily clamor behind and embrace the silence!
Zazen, where you sit with the correct posture and meditate, is one ascetic Zen practice. It's well known as a way to relax and discipline one's mind, regardless of your religion or sect. Enjoying zazen at a historical temple while embracing silence is an invaluable experience.
Facility Information