Main content starts here.
Enjoy a toast at the foot of Mt. Fuji in the beautiful nature of Yamanashi!
Yamanashi – home to spring waters and a wealth of local liquors!
Yamanashi, blessed by magnificent nature, is also home to a wealth of wines, Japanese sake, microbrews, whiskeys, and other local liquors that are highly acclaimed both in Japan and abroad. Koshu wine, made with native Japanese Koshu grapes, is the pride of Yamanashi and known for its crisp, refreshing taste. Yamanashi is known for its spring waters straight from Mt. Fuji, which are used in its exceptional sakes, whiskeys, and microbrews. And what goes better with this fine local liquor than Yamanashi cuisine made from local ingredients? Koshu wine paired with healthy Japanese cuisine is a match made in heaven. Enjoy the blend of local liquor and food that you'll only find in Yamanashi.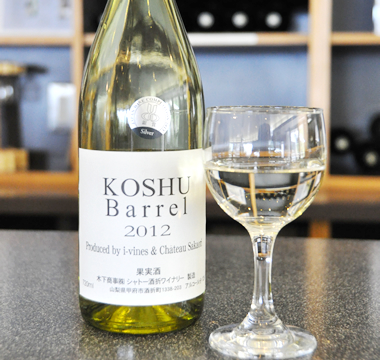 Compare quality whines in one of Japan's
greatest wine-producing regions.
Yamanashi produces some of the tastiest grapes in Japan, and is thus home to the greatest producers of quality wine. It has some 80 wineries that cover about 30 percent of the country's wine production, many of which are winners of international wine competitions and whose grade of products is acclaimed both in Japan and abroad.
Winery experiences are a lot of fun, as they offer a close-up view of the winemaking process through tours of the bottle-filling line and wine cellar, complete with a tasting of each manufacturer's prided products. Don't miss your chance to try all the different brands and discover your favorite.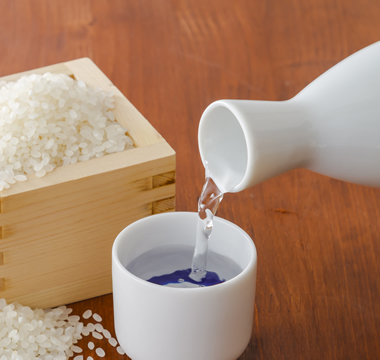 Delight in traditional Japanese liquor at
breweries filled with a mellow aroma.
Nihonshu, commonly known in the English-speaking world as sake, is a time-honored hallmark of Japanese liquor. Made with rice and water by master brewers called toji, sake is an embodiment of the producing region's history and culture, land and climate.
Brewery tours offer a lesson in the history of sake and traditional brewing methods in spaces filled with a mellow aroma. At the end of a round of surprise and excitement, each brewery serves its prided sake along with an explanation on how to enjoy it—the differences in flavor and aroma according to brewing method, when to enjoy sake chilled (hiya) or warmed (kan), and foods that complement sake.
Facility information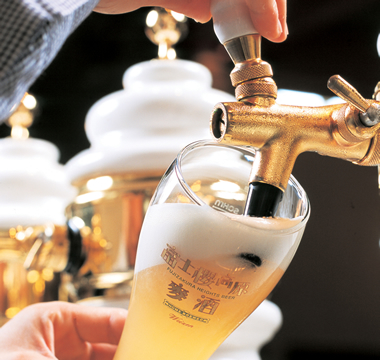 An outstandingly full-bodied, rich taste
Compare tastes for a one-of-a-kind fun experience!
Yamanashi is known for its delicious microbrews. Beers brewed in natural surroundings and with the water of the area have a rich taste and have taken top prizes in various shows. Their genuine power is sure to please. We recommend pairing your microbrew with exceptional cuisine and taste testing their one-of-a-kind full-bodied flavor!
Facility information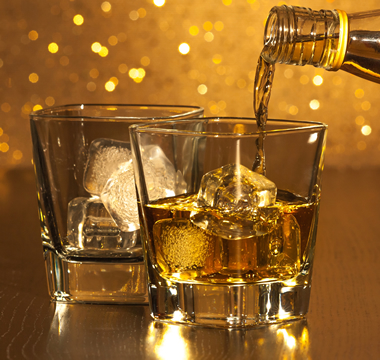 Enjoy a mellow taste deep
in the heart of the forest!
Hakushu, located in northwest Yamanashi, is an expansive, verdant region deep in the heart of the forest. The water, air, and climate from these natural surroundings produce a mellow whiskey. You'll find single malt whiskeys featuring the name and the atmosphere of this forest setting. You can also enjoy tours of elegant distilleries and drinking whiskey to your heart's content.
Facility information