Main content starts here.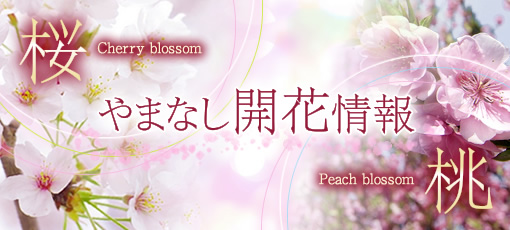 2018 Hanami Information
Yamanashi has many beautiful locations for enjoying cherry blossoms, as the Maizuku Castle Park, Takeda Shrine and Kose Sports Park in Kofu, or the Jindaizakura, one of the three most beautiful cherry blossom trees in the country.
Besides the cherry blossoms, from mid-April you can see amazing peach blossom fields here in Yamanashi, especially around Fuefuki and Yamanashi cities.
To help you to choose where and when to visit them, our Tourism Department is keeping track of the flower conditions in the prefecture. most places will be in full bloom in the next two weeks!
Check out in the link below:
2018年山梨桃・桜開花情報