Main content starts here.
On June 22nd, we will celebrate the 5 year anniversary of Mt. Fuji recognition a Word Heritage Cultural Site by Unesco. People from all over the world come all the way from their countries only to see this world treasure, which inspired countless literarure and art works since ancient ages. In this summer, why don't you and your family visit Mt. Fuji? We prepared some suggestions for you to learn more about the history and culture, walk around and fell Mt. Fuji.
Interesting facts about Mt. Fuji History and Culture
What is the Mt. Fuji World Heritage Cultural Site?
Unesco divides the World Heritage Sites in 3 categories, Cultural, Natural and Mixed, and in 2013 Mt. Fuji was enlisted as Cultural site. Why it is not a Natural site? Mt. Fuji has been influencing Japanese people's culture for centuries, and based on this it was registered as a Cultural site. It received the title "Fujisan, sacred place and source of artistic inspiration" since its influence goes beyond the natural aspect. As an active volcano, people living nearby the mountain used to fear and admire it. To calm down its wrath, they used to pray for the God of Mt. Fuji and it also became a pilgrimage destination, since its believed that Mt. Fuji is home to many deities.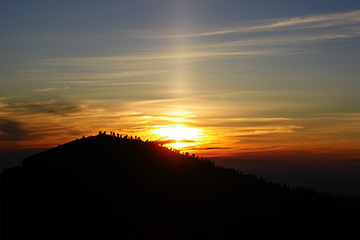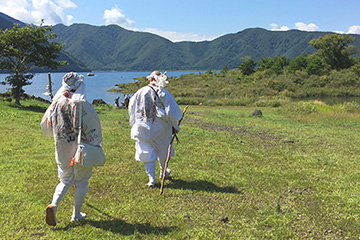 Mt. Fuji has been inspiring artists not only from Japan, but also from many other countries. The most famous mountain in Japan was portrayed in Manyoshu, a collection of ancient poems, as well as in old tales as Taketori Monogatari and Ise Monogatari and modern works, as Natsume Soseki and Dazai Osamu's novels. Drawings made during Edo Period by artists as Hokusai and Utagawa Hiroshige were taken to Europe and influenced western artists such as Van Gogh and Monet.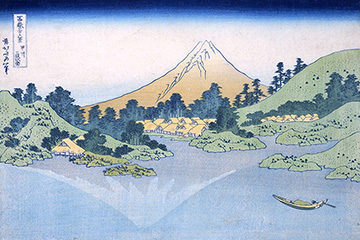 Not only the mountain itself inspires art and faith. The World Heritage site is composed by 25 assets, including religious and natural spots that can be found on the mountain's foot.
Mt. Fuji Faith
In Japan, mountains were considered as sacred places since ancient times, and the highest mountain in the country was not an exception. Mt. Fuji erupted many times and people used to believe that its lava and flames were the result of the god's wrath. To avoid eruptions, the Japanese people started worshiping the mountain and when the eruptions stopped, the mountain started to be known as the place where Buddhas appear and where those aiming to obtain spiritual power challenge themselves in ascetic practices. From Muromachi Period (1336 to 1573), common citizens also started climbing Mt. Fuji, as they believed that by reaching its top they would get the protection from the gods. >During the Warrior States Period, the faith on Mt. Fuji spread among the common citizens, and many of them started coming in big groups from Edo (actual Tokyo) to climb Mt. Fuji. The members of the religion that worships Mt. Fuii, Fuji-ko, also went on pilgrimages in the lakes and places in the foot of the mountain, and walked around the crater in the summit.
Let's visit the Fujisan World Heritage Center!
In Fujikawaguchiko Town, on the foot of Mt. Fuji, is located the Fujisan World Heritage Center, a facility dedicated to introduce Mt. Fuji, its history and culture in an easy and fun way. In the south building visitors can check the Fugaku360, a 1/1000 scale replica of Mt. Fuji, that uses light projection and sounds to reproduce Mt. Fuji's appearance in every season of the year, as the snow covered Mt. Fuji in winter or the sunrise and sunset in several different colors.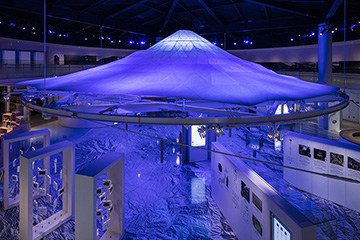 The exhibition shows the process and the reasons to register Mt. Fuji as a World Heritage Site. An app (for smartphone and tablet, available in 7 languages), guides you through the exhibition hall and also in the places that are part of the world heritage site.
Check our report on Fujisan World Heritage Center here