Main content starts here.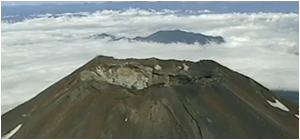 "Ohachi-meguri": Touring the crater atop Mt. Fuji
Trekking at the highest point in Japan!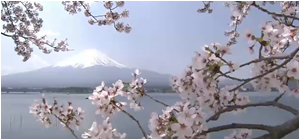 The cherry trees of Lake Kawaguchiko

Lake Kawaguchiko has the longest shoreline of any of the Fuji Five Lakes. As you travel around the lakefront, you will notice there are many locations with cherry trees. Park your car and take a break from your regular life, and find the cherry blossom viewing spot you like best as you walk through the area.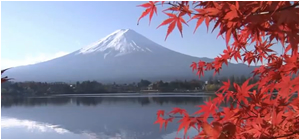 The autumn colors of Lake Kawaguchiko
With an elevation of 830m, Lake Kawaguchiko is the second largest of the Fuji Five Lakes and Mt. Fuji can be seen beautifully across the water in all four seasons. This was a tourist destination since olden times and an abundance of leisure spots can be found in the surrounding areas. In recent years, it has become well-known as a fishing mecca. In the autumn, the "Autumn Leaves Tunnel," the "Autumn Leaves Corridor," and other well-known locations to view autumn foliage are truly beautiful.