Main content starts here.
Nature and agriculture & forestry experiences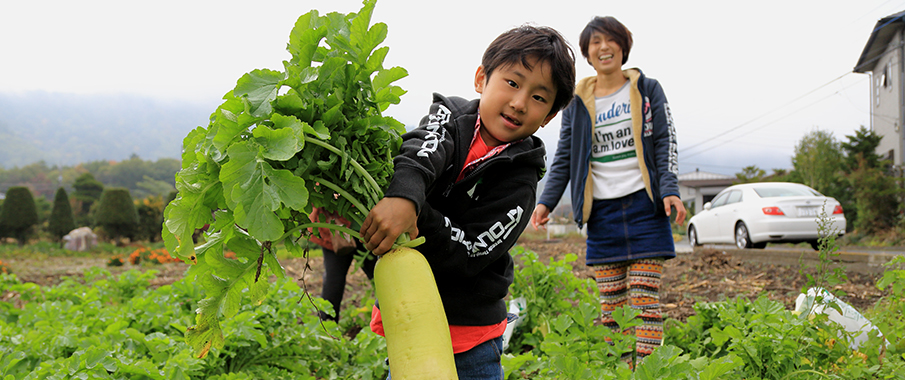 It is possible to participate in harvesting in fields or tree planting and nursing in forests, while getting exercise and working up a sweat in natural settings, as forms of outdoor activities.
Yamanashi Prefecture, which has an abundance of crops such as fruits, rice, and vegetables, provides opportunities to experience harvesting, rice planting, and rice reaping. It is possible experience the joy of processes ranging from growing crops to harvesting crops, and such experiences are recommended as a part of food education for children.
Visitors can have fulfilling rural community experiences, which involve moving away from the stark environment of cities, and pleasantly working up a sweat through engaging in agriculture or forest growing, while living in a comfortable old folk house in the countryside.
Green tourism is gaining attention as a new style of travel in which visitors learn about the value of natural environments and the history and culture rooted in such environments, through exposure to Japan's old-style landscapes. In recent years, various travel experience plans have been developed in Yamanashi, including day trips and short-term stay tours, and it is easy for visitors to participate in these.