Main content starts here.
Yoga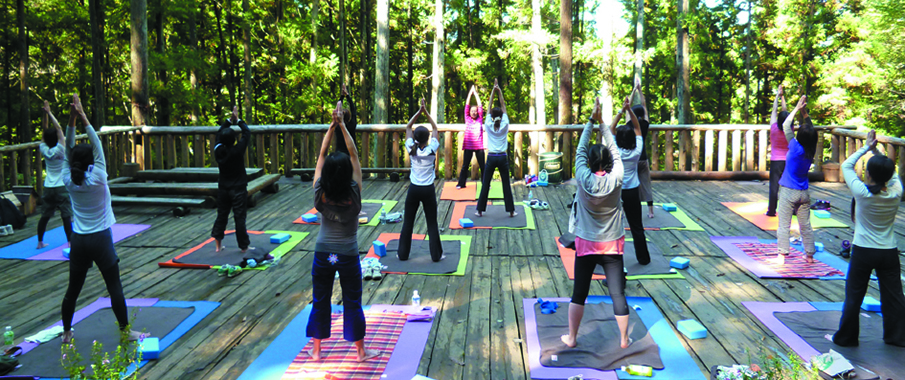 Yamanashi Prefecture has a soothing world featuring negative ions and phytoncides generated by nature, clean air and the sound of bird calls, murmuring streams, and 1/f fluctuations, which generally cannot be experienced in cities.
At Otsuki Lohas Village and Fufu Yamanashi Hotel, it is possible to enjoy outdoor yoga while being immersed in the forest. At Lake Motosu Activity Center, it is possible to experience standup paddleboarding (SUP) yoga on the lake while being soothed by beautiful views of Mt. Fuji.
Yoga is effective for improving physical strength and flexibility, correcting body misalignments, and tightening up the body overall. Yoga is aimed at achieving a stable mental state and relieving stress through meditation and relaxed breathing, and it is thus very effective for boosting concentration.
Yamanashi Prefecture is putting an effort into "wellness tourism," which enables people to experience health programs, while making use of its natural environment and regional resources.
How about refreshing yourself by releasing your mind and body from day-to-day stress, and restoring your vibrant radiance?