Main content starts here.
Mountain biking and BMX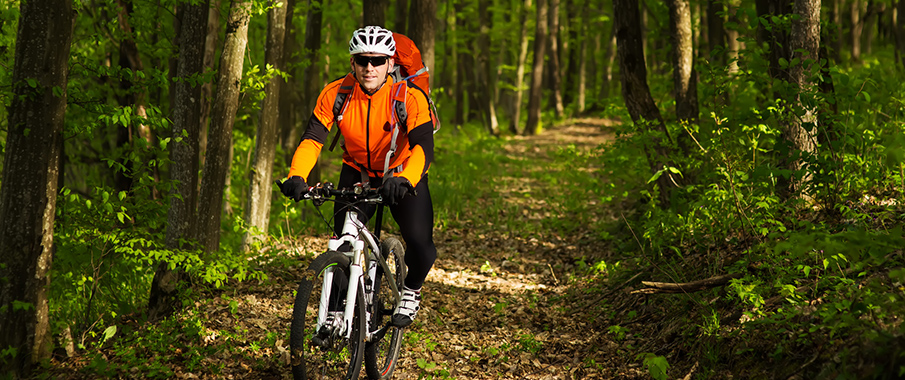 Yamanashi Prefecture has extensive environments for the enjoyment of cycle sports, which make use of its natural terrain. In Yamanashi, you can fully enjoy mountain biking, which involves weaving between trees, and the thrilling speed and jumps of BMX!
The Fujiten Snow Resort has a mountain biking course that is open only during the resort's off-season, and a tour at Mt. Misaka enables riders to experience an exhilarating downhill run overlooking Lake Kawaguchiko. In the Hokuto City area, touring events with local guides are held, and participation is open to beginners. At Kanegawa-no-Mori Forest Park, an expansive park surrounded by a forest with rich nature, courses are provided specifically for mountain bikes.
At Hokuto City, there is a full-fledged, specialized course called "YBP" for the enjoyment of BMX competitions that can be used by beginning to advanced riders. As an event at the Olympics, BMX has a high level of popularity, and this course has been developed in line with global standards with the objective of producing Japan's first medalist.