Main content starts here.
Walking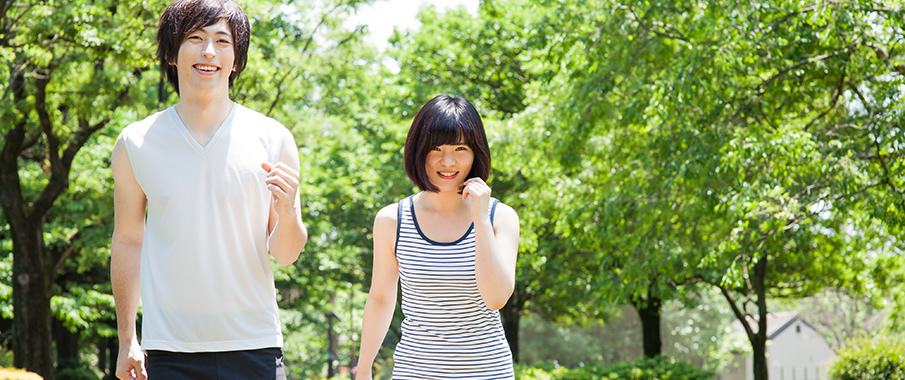 Walking is something that people of every age and gender can enjoy. It is a sport that people can easily start in order to maintain health and overcome a lack of exercise, and thus it is now very common to see people taking walks in parks, etc.
Yamanashi Prefecture is surrounded by mountains, so one of its attractive features is the fact that it is possible to gaze upon the mountains in the area as they change in each season. Walking can be done while looking at the autumn leaves in the fall, and while gazing at snow-covered Mt. Fuji, Yatsugatake, and the Minami Alps in the winter when the air is crisp. Also, it is possible to take a walk while enjoying Yamanashi's rich historical and cultural assets and feeling a sense of eternity. In Yamanashi, one can experience an atmosphere of expansiveness that does not exist in large cities.
Yamanashi has many attractive walking spots. It is possible to walk while enjoying views of rich natural landscapes that include riverside and lakeside flowers, and trees laden with fruit. Furthermore, walking events are held throughout the prefecture on a regular basis.