Main content starts here.
Sky sports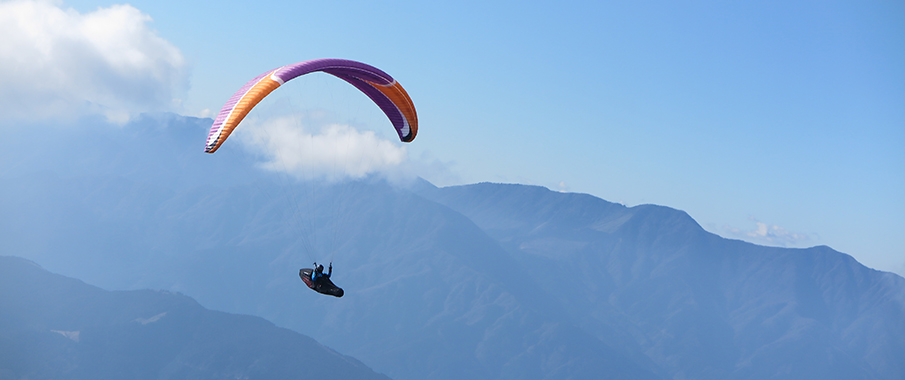 Yamanashi Prefecture, which is surrounded by mountains, is well suited for sky sports, which make use of the winds that blow up mountains.
Sky sports such as hang-gliding and paragliding realize people's dream of wanting to fly freely through the sky. The excitement of being lifted off the ground by an upward wind and then flying is unique to sky sports. Once you are up in the sky, it is possible to enjoy an impressive 360° bird's-eye view of majestic Mt. Fuji, the Yatsugatake Mountains, the Akaishi Mountains (Minami Alps), the Okuchichibu Mountains, and Mt. Misaka, and the Kofu Basin below. It is also possible to experience riding in a hot-air balloon at the Kiyosato Plateau for a limited time during the summer.
Hang-gliding and paragliding can be done in tandem with an instructor, so even beginners can experience the attractive features of these.