Main content starts here.
Water sports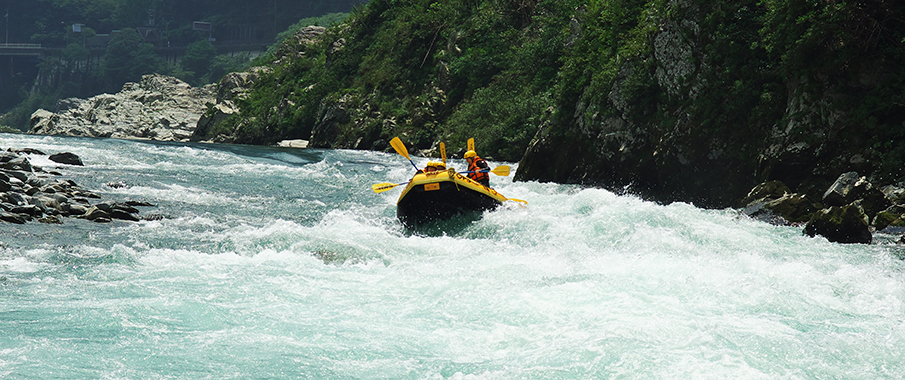 It is possible to refresh your mind and body with numerous different water sports, while getting in touch with the expansive nature of Yamanashi! Yamanashi has an abundance of water resources including the Fuji Five Lakes at the base of Mt. Fuji, Fujigawa River, which is one of the three fastest rivers in Japan, and the water systems of Sagamigawa River and Tamagawa River that have abundant water volumes.
At the Fuji Five Lakes, it is possible to enjoy a wide range of water sports, including wind surfing, wakeboarding, canoeing, yachting, and fly-boarding, while taking in superb views of Mt. Fuji above. At Fujigawa River and Katsuragawa River, it is possible to have a thrilling and exciting experience being splashed with water while white-water rafting. Furthermore, there is a canoeing area at Fujikawa Craft Park, and here even beginners can experience the attractive features of canoeing with the support of staff members.
At the headstream of Tamagawa River in Kosuge Village, there are tours that make it possible to experience the natural environment of the headstream with the five senses, while being carried by the water and going under waterfalls.
When participating in these tours, please make sure to stay safe by following the instructions of the staff members.