Main content starts here.
Rock climbing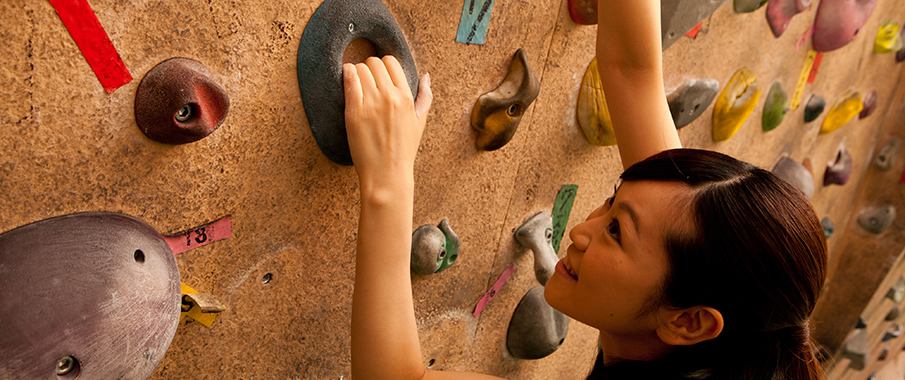 Rock climbing has become increasingly popular in recent years. Yamanashi Prefecture is well known as a place where rock climbing can be enjoyed, and Mt. Mitutouge, and Mt. Mizugaki in Hokuto City are especially popular among enthusiasts from the Tokyo area. Rock climbing, which enables people to get in touch with nature, is a highly attractive sport involving three-dimensional movements that cannot be experienced on a day-to-day basis.
Yamanashi Prefecture has spots for climbing in the mountains, as well as bouldering gyms where beginners can start. Kose Sports Park in Kofu City has a full-fledged climbing area that is different from general climbing gyms and is so extensive that it is used for the holding of competitions such as national athletic meets.
Standing in front of a tall, towering wall generally brings out people's spirit of challenge as a climber.
A problem related to rock climbing is that pins are being driven into rocks in places designated as natural monuments, such as rock surfaces in locations designated as national parks and quasi-national parks. Please value morals as a climber in order to keep this a sport that everyone can comfortably enjoy.