Main content starts here.
Skiing and snowboarding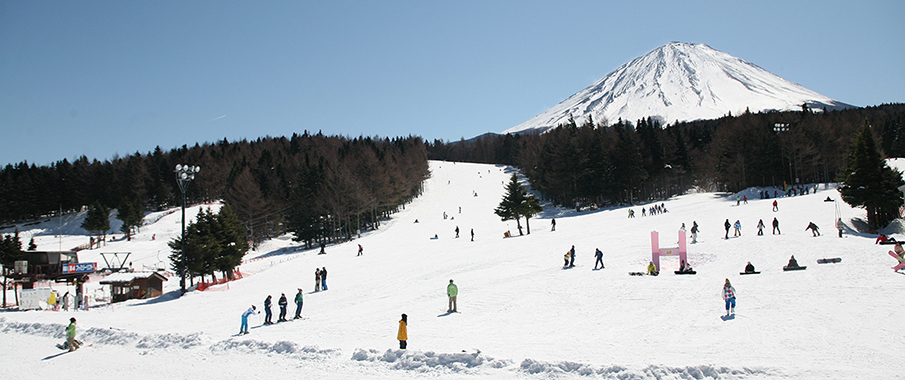 Yamanashi has ski areas where it is possible to enjoy beautiful natural scenery. These include the Fujiten Snow Resort and the Kamuimisaka Ski Area, which are especially attractive due to their great locations for viewing Mt. Fuji, and the Sun Meadows Kiyosato Ski Resort, which offers panoramic views of the surrounding mountains and the Kiyosato Plateau.
The Sun Meadows Kiyosato Ski Resort has courses with racing poles where skiers can practice, and the Fujiten Snow Resort has mogul courses, and jumps specifically for snowboarding. Thus, visitors can enjoy the attractive features of skiing and snowboarding competitions, including elegant slaloms, curving turns, and exciting jumps.
Snow Adventure at the Sun Meadows Kiyosato Ski Resort gives people the chance to enjoy attractions such as banks, waves, and tunnel arches, and it is especially popular among families with children.
At the Kiyosato Plateau, it is possible to experience walking through snowy fields with cross-country skis or snowshoes, and this provides an outstanding feeling of liberation.
Grass skiing, etc. can be enjoyed at Sun Park Tsuru and the Fujiten Snow Resort during the off-season from spring through autumn.