Main content starts here.
Trekking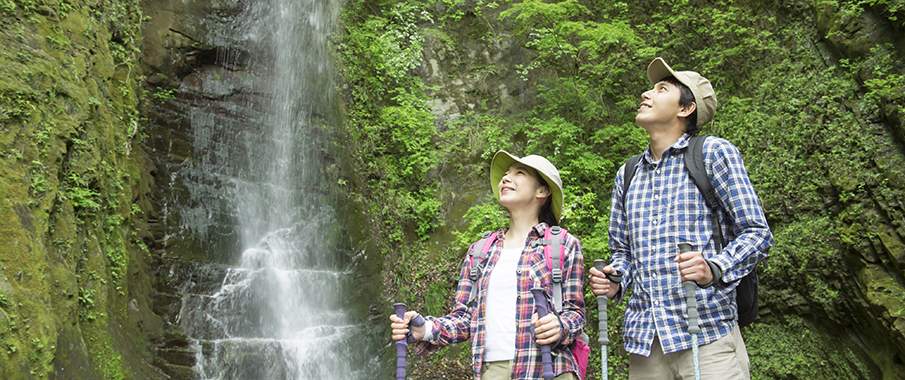 Yamanashi Prefecture has an abundance of mountain climbing spots, including Japan's tallest peak Mt. Fuji, second tallest peak Mt. Kitadake, and third tallest peak Mt. Ainodake. Starting in 1997 when Yamanashi's list of 100 famous mountains was established, an environment has been developed for the enjoyment of trekking, based on the development of mountain climbing paths, etc. In the "Yamanashi Trekking Guide," a pamphlet issued by Yamanashi Prefecture, 5 courses and a total of 20 trekking spots are introduced, and these are divided according to purpose.
Trekking is generally interpreted as "walking in the mountains," but it can also mean "taking a walking trip at the foot of a mountain." This sport is highly effective for getting exercise while walking for a long time in the mountains, receiving "forest therapy" based on getting in touch with nature in the mountains, and relieving psychological stress based on getting a feeling of refreshment from looking out at beautiful scenery from the mountains.
There are many nature guide tours and trekking tours throughout Yamanashi Prefecture, and participating in these is highly recommended.
Trekking is very effective for refreshing oneself, however, lack of sleep etc., may cause disorder of your health. Thus, it can be enjoyed when one's physical and mental are in good condition. In light of this, it is important to select a course that is suited to one's level of physical strength.