Main content starts here.
Equestrian sports and horse riding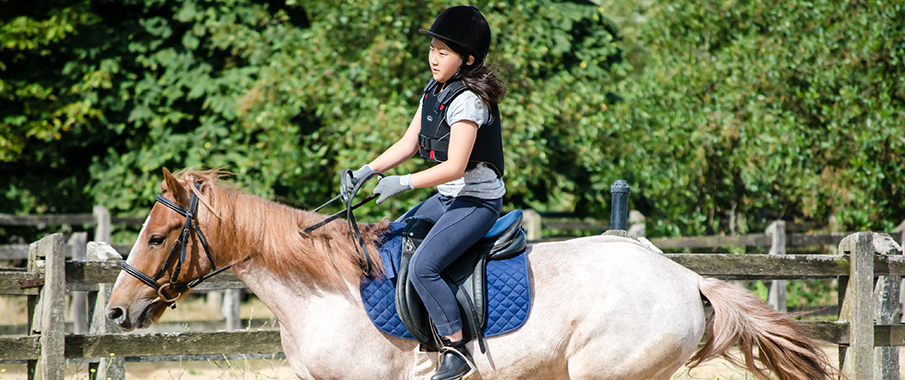 Yamanashi Prefecture has had a deep connection with horses since ancient times. This includes the "Kai Kurokoma Legend," which states that Prince Shotoku rode a horse that he had received from Kai and flew on it from Nara to Mt. Fuji, and the well-known "Takeda horse-riding army."
Yamanashi Prefecture has plateau areas, including the northern base of Mt. Fuji and the southern base of Yatsugatake, so it has many riding clubs and ranches. Even beginners can enjoy riding horses with the assistance of staff members, and there are riding clubs that enable people to ride through the forest after learning how to ride in a short lecture. Hokuto City has one of Japan's largest equestrian stadiums, and many competitions are held here each year.
Equestrian sports competitions involve horses carrying a rider jumping over obstacles and the beauty of the horses. These are considered sports for gentlemen so a focus is placed on etiquette.
In horse riding, simply straddling a horse's back while maintaining the correct posture works muscles that aren't used on a day-to-day basis, and this serves as aerobic exercise that does not place a burden on the lower body, similar to walking and swimming. It quickly burns calories and increases basal metabolism, so it is effective for enhancing fitness. Furthermore, horse riding has been garnering attention due to the emotionally soothing effects of "horse therapy."